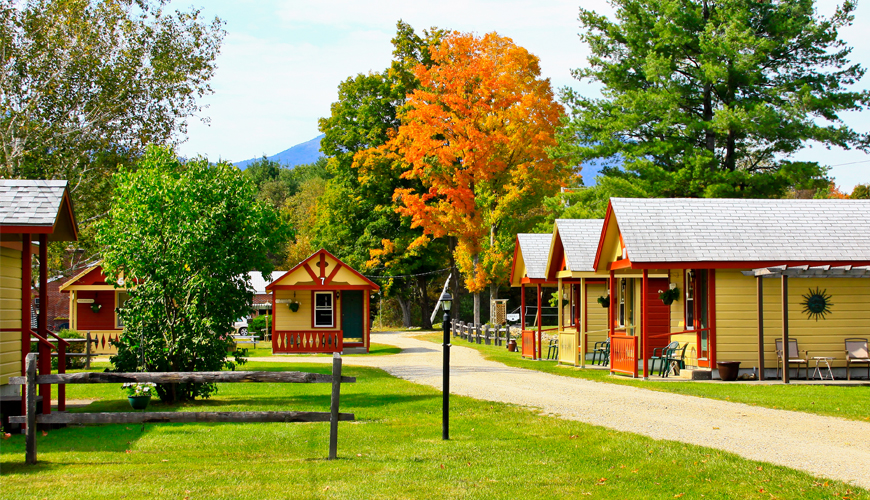 Yankee Magazine calls the Casablanca Motel "Vermont's best retro escape." What's the secret? Ten charming, restored cabins offering a vintage vibe with modern amenities, friendly innkeepers, and realistic rates, recalling the heyday of American travel.
Casablanca Motel captures the magic of a simpler time so that you can escape, explore and unwind. Relax on the porch, toss a few horseshoes, or fire up the grill on a warm summer evening. Please note due to Fire Code regulations we cannot allow any hot plates or other cooking devices inside or around our cabins. Cooking on our charcoal grills is allowed in designated areas only. Simplicity reigns, and you set the pace.
Manchester proper features a vibrant mix of indie shops, galleries, antique centers, designer outlets and historic and cultural sites. The region's best recreational opportunities–golfing, skiing, hiking, riding–are within local driving distance. And when it's time to eat, the area's top notch restaurants can accommodate every dining style. With so much to explore, you'll want to come back for more.
While chains may be boring and boutique hotels are expensive, Casablanca Motel offers a unique lodging experience. From Main Street to the Mountains, experience a simpler way to stay. And may it be the start of a beautiful friendship.